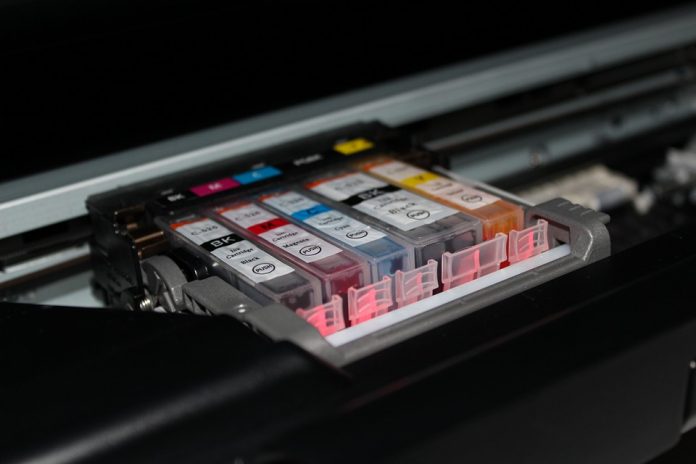 There was a time on tablets and laptops now we will be the topic printers. What are their types? What to focus for their selection? I invite you to brief reading.

Dot matrix printers.
The dot matrix printer is provided with a printhead comprising 9 to 48 (usually 9 or 24) of steel needles positioned in of one or two rows. The advantages of the dot matrix printers are a relatively low price and low running costs, ability to print multiple copies. The biggest disadvantage is the noise – the printers are parading around in loud.
EPSON LQ-350
Extremely economical printer LQ-350 helps lower operation costs thanks to the tape with high efficiency (2.5 million characters) and low power consumption. That requires only 1.3 watts in standby mode and 23 W while working printer LQ-350 is compatible with the standard energy ENERGY STAR
Inkjet
Inkjet printers are a great choice for home users who print a little. Their best advantage is low price, easy to use and small size. They work very quiet and not emit as much heat as laser printers.
Laser
The device prints in a very high quality printing, it is usually waterproof, and a longer service life. We divide them into colorful, mostly using 4 different CMYK toners, and monochrome – using only one black toner.
It's hard to recommend one model here, I think that in this kind of everyone can find something for themselves. Prices for these devices start at 40 usd, and reach up to 1,000 usd.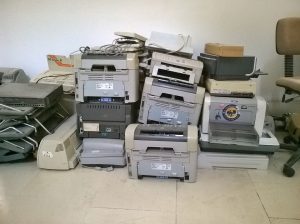 To the office recommended …
HP M570dn, no problem from month to month prints the hundreds of envelopes and countless amounts invoices